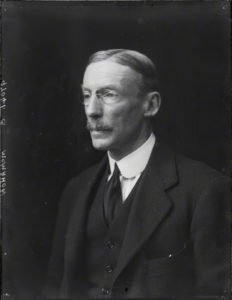 Henry McMahon era el Alto Comisionado británico en Egipto, y Ali ibn Hussain, el jerife de La Meca durante la Primera Guerra Mundial. En una serie de cartas fechadas entre 1915 y 1916, McMahon intentó conseguir el apoyo árabe contra el Imperio Otomano. El siguiente extracto pertenece a una carta del 24 de octubre de 1915. En él está implícita la promesa del apoyo británico a un Estado árabe independiente.
---
As for those regions lying within those frontiers wherein Great Britain is free to act without detriment to the interests of her ally, France, I am empowered in the name of the Government of Great Britain to give the following assurances and make the following reply to your letter:
(1) Subject to the above modifications, Great Britain is prepared to recognise and support the independence of the Arabs in all the regions within the limits demanded by the Sherif of Mecca.
(2) Great Britain will guarantee the Holy Places against all external aggression and will recognise their inviolability.
(3) When the situation admits, Great Britain will give to the Arabs her advice and will assist them to establish what may appear to be the most suitable forms of government in those various territories.
(4) On the other hand, it is understood that the Arabs have decided to seek the advice and guidance of Great Britain only, and that such European advisers and officials as may be required for the formation of a sound form of administration will be British.
(5) With regard to the vilayets of Bagdad and Basra, the Arabs will recognise that the established position and interests of Great Britain necessitate special administrative arrangements in order to secure these territories from foreign aggression, to promote the welfare of the local populations and to safeguard our mutual economic interests.
I am convinced that this declaration will assure you beyond all possible doubt of the sympathy of Great Britain towards the aspirations of her friends the Arabs and will result in a firm and lasting alliance, the immediate results of which will be the expulsion of the Turks from the Arab countries and the freeing of the Arab peoples from the Turkish yoke, which for so many years has pressed heavily upon them.
Fuente: Great Britain. Parliamentary Papers, 1939, Misc. No. 3, Cmd. 5957.
---
Más documentos: